Azam Ahmed
MD, FAANS, FACS
Associate Professor of Neurosurgery and Radiology
azam.ahmed@neurosurgery.wisc.edu
Dr. Ahmed, MD, FAANS, FACS, is an Associate Professor of Neurological Surgery and Radiology and is fellowship trained in Cerebrovascular, Endovascular, and Skull Base Surgery. He is the medical director of the University of Wisconsin Comprehensive Brain Tumor Program and also serves as the director of the multi-disciplinary Pituitary Clinic. He routinely utilizes minimally invasive techniques such as endoscopy, catheter-based neuroendovascular surgery, and stereotactic Radiosurgery (SRS).
He specializes in surgery for complex skull base tumors (meningiomas, pituitary adenomas, and acoustic neuromas) and brain tumors (metastasis and glioma) including those in delicate areas of the brain (eloquent) requiring awake surgery and brain mapping. He also specializes in cerebrovascular disorders including stroke, cerebral hemorrhage, aneurysm, arteriovenous malformation (AVM), carotid stenosis, cavernous angioma, moyamoya disease, vascular stenosis, and fistula which he can treat open (craniotomy) or utilizing minimally invasive neuroendovascular surgery (coiling, stenting, flow-diverter pipeline/surpass placement, vascular embolization, and WEB) and cutting edge hybrid procedures such as trans carotid arterial revascularization (TCAR).
He works closely with physicians of other specialties (ENT, medical and radiation oncology) to realize the best outcomes for his patients by providing customized, comprehensive, multi-modality treatment utilizing state of the art techniques.
Some of Dr. Ahmed's research is aimed at improving visualization for minimally invasive neurosurgical procedures. He enjoys innovation and has patented devices for minimally invasive surgery.
He is involved in neurosurgical education locally, having received the resident teaching award twice, and internationally, as treasurer of Foundation for International Education in Neurological Surgery (FIENS).
Professional Certifications and Education
| | |
| --- | --- |
| Medical School: | Loyola University Chicago Stritch School of Medicine, Maywood, IL, 2003 |
| Internship: | University of Wisconsin Hospital and Clinics, Madison, WI |
| Residency: | University of Wisconsin Hospital and Clinics, Madison, WI |
| Fellowship: | Neuroendovascular, Cerebrovascular and Skull Base Surgery, Barrow Neurological Institute, Phoeniz, AZ |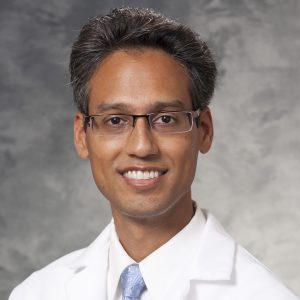 Academic
Research
Publications