Neurosurgery News
For more articles click here
Events
National Research Administrator's Day!
Tuesday Conferences
7:15 AM Pediatric Neurosurgery Education Review
1:45 PM Neuropathology / Brain Cutting
UW Morgue (B 1715 H)
Wednesday Conferences
7:15 - 7:30 AM M&M - HSLC ILC 3110D
7:30 - 8:15 AM Grand Rounds: Dr. Fage & Dr Greyev; Associate Professor of Radiology Director, Diagnostic Spine Associate Program Director, Radiology Residency University of Wisconsin School of Medicine and Public Health Title: "Spontaneous Intracranial Hypotension"
8:30 AM Neuropathology Lecture: Dr Salamat presenting
HSLC 1192
For more weekly events click here
Message from the Chairman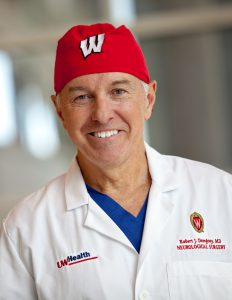 Welcome to the website for the University of Wisconsin Department of Neurological Surgery. In this website you will learn about our department, which is dedicated to providing the very best clinical neurosurgical care for the many disorders of the brain, spinal cord and peripheral nervous system, as well as the blood vessels which support them. You will learn about our work on disorders such as:
brain tumors
stroke
brain hemorrhages from aneurysms (congenital or acquired abnormalities)
spinal cord injuries or degenerations of the spinal and peripheral nerve disorders
pediatric and congenital disorders of the central and peripheral nervous systems
degenerative disorders of the brain and spine
Mission Statement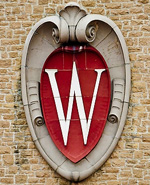 The Department of Neurological Surgery at the University of Wisconsin provides outstanding care and treatment for patients with brain, spine, and peripheral nerve diseases, disorders, and injuries; advances neuroscience knowledge through basic and clinical research; and trains students, residents, and fellows.