Neurosurgery News
For more articles click here
Events
Save the Date! June 28, 2023
University of Wisconsin Neurosurgery Grand Rounds
Professor Robert Breeze
Department of Neurosurgery, UC Health
Neurosciences Center
UCHealth University of Colorado Hospital
Anschutz Medical Campus
Aurora, CO
Applications for 2023-24 Annual Parking Permits Open May 10Congratulations to Dr. Raheel Ahmed!
Dr. Ahmed was honored at the UW Health Physician Excellence Awards Ceremony on Wednesday, May 3, 2023.
Once again, congratulations on this distinguished award! You are what makes UW Health remarkable, and we are honored to be able to recognize you among your peers.
For more weekly events click here
Message from the Chairman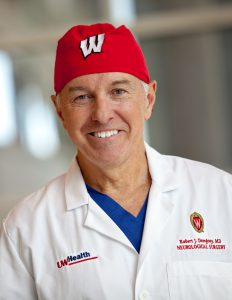 Welcome to the website for the University of Wisconsin Department of Neurological Surgery. In this website you will learn about our department, which is dedicated to providing the very best clinical neurosurgical care for the many disorders of the brain, spinal cord and peripheral nervous system, as well as the blood vessels which support them. You will learn about our work on disorders such as:
brain tumors
stroke
brain hemorrhages from aneurysms (congenital or acquired abnormalities)
spinal cord injuries or degenerations of the spinal and peripheral nerve disorders
pediatric and congenital disorders of the central and peripheral nervous systems
degenerative disorders of the brain and spine
Mission Statement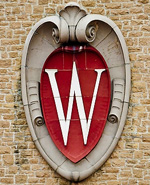 The Department of Neurological Surgery at the University of Wisconsin provides outstanding care and treatment for patients with brain, spine, and peripheral nerve diseases, disorders, and injuries; advances neuroscience knowledge through basic and clinical research; and trains students, residents, and fellows.